Settle Down Good 'A Making of' Film.
When I set out to make my forth studio album, the odds were against me. I had no idea so many people would some out to help. We made this little documentary type video, which will be a part of a series for each song from the new album 'You'. See what you think. Hit the thumbs up on the youtube video if your inclined to do so. Thanks!
See how many people came together, in the end, to help make this dream work come true. A two-year trial to make 'You', the new album from Ezra Vancil. This is a first in a series of 'Scenes from You' with footage from The Congress House Studio, the making of music videos and good friends in a field dancing. 🙂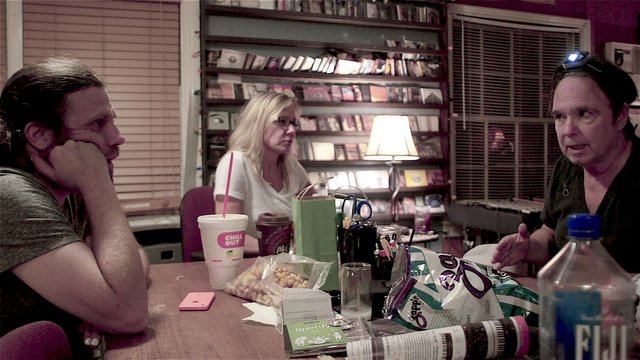 A free Pre-Release Track of this song
Download Free 'Settle Down Good' Mp3: https://bit.ly/SettleDownGoodDL
The Album
The album 'You' comes out April 10! Pre-Order and listen now on:
https://ezravancil.bandcamp.com/album...
On Musicoin, this pre-release song 'Settle Down Good'
Exclusive streaming of 'Settle Down Good': https://musicoin.org/nav/track/0x4195...
Follow Up
https://twitter.com/ezravancil
https://instagram.com/ezravancil
Subscribe: https://youtube.com/ezravancil
Listen & Look for you April 10th: https://open.spotify.com/artist/53DBJ...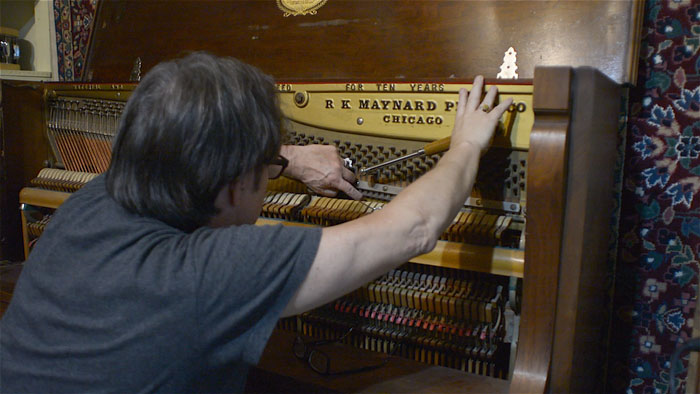 Credits
SETTLE DOWN FILM
(Scenes from the album 'You)
Directed by Siouxsie Romack & Ezra Vancil
Settle down Good (Album Cut) | From album 'You'
Produced By Ezra Vancil | Co-produced David Castell
By Ezra Vancil | Vocal, Mandolin, Guitar
Lori Martin | Bass, Vocals
Kent Smith | Piano
Orville Johnson | Banjo
Jay Stapley | Guitar
Chris Brush | Drums Percussion
Mix & Master - David Castell
'Settle down Good' (Film Version)
Produced By Ezra Vancil
Kent Smith | Piano
Orville Johnson | Banjo
Ben Salicco | Guitar
Chris Brush | Percussion
---
The Congregation - From video
Lori Martin Bass/Vocals
Kent Smith Piano
Martin McCall Drums
Eric Entrekin Acoustic
Dennis Rybacki Banjo
Rich Doty Mandolin
Ben Salico Electric Guitar
---
***6 O' Clock Dance Theater ***
https://www.6oclockdancetheatre.com
Allison Wood Dance/choreography
Sophi Marass Dance
Stevo McMaryion Dance
Marielle McGregor Dance
---
Production, Extras & Crew
Siouxsie Romack Camera & Documentarian
Paco Estrada Camera
Lizbet Palmer Camera
Margaret N Jones Directors Assitant
Dylan Droz Audio Technician
Eliot Vancil The VW's / Location
Halli Vancil Everything Else
Scott Romack Hang'n round
Adrian Palmer Hang'n round
Maria Winstead Hang'n round
Ezra Vancil Editor
Engineer Mark Hallman & Adrian
Recorded at Congress House Studio In Austin
Executive Producers, Eliot Vancil & Timothy Taylor
Special Thanks to The Congress House Studio - Austin, TX
---
www.ezravancil.com I'm an Americana artist from Texas.
The Album You, Available April 10th 2018, By Ezra Vancil. Follow me here @ezravan and let me know what you think! thanks! All Images by © Lovearchy Records & Siouxsie Romack